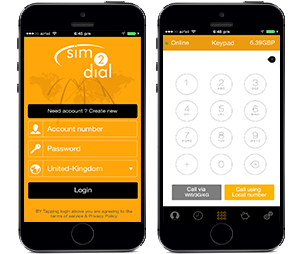 Linphone (http://www.linphone.org/) is the very first and popular open-source Linux application using SIP.  Linphone is an open source SIP Phone, available on mobile and desktop environments (iOS, Android, Windows Phone 8, Linux, Windows Desktop, MAC OSX) and on web browsers. It creates an environment to  communicate freely with people over the internet, with voice, video, and text instant messaging.
Listen to our Linphone Sip Voip Client Podcast

Linphone has inside a separation between the user interfaces and the core engine, allowing to create various kinds of user interface on top of the same functionalities. Linphone makes use of the SIP protocol (An open standard for internet telephony) and can be used with any SIP VOIP operator, including free SIP Audio /Video service.  Linphone SIP client can be operated seamlessly across a much wider range of platforms such as Android, IOS, Windows, blackberry etc..
Advantages :
Quick & Easy to Install
Secure Communication
Linphone can easily be tuned or customizedwith plugins in order to be turned into any  softphone and optimized to run on any dedicated hardware.
Linphone is more user friendly that allow users to work from different places and receive calls .
Versions of Linphone 
Current version of Linphone for Android is 2.4.0
Current version of Linphone for IOS is 2.2.3
Current version of Linphone for Windows, Max, Linux is 3.7.0 
Some of the features includes: 
Basic Linphone App with Customization with Own branding
App to App calling
App to mobile calling
Multiple calls management
Call transfer, pause and resume
Audio conferencing (merge calls into a conference)
Instant Messaging
Pictures and files sharing
Address Book
Call History
Display of advanced call statistics
Echo Cancellation
Quality of Service
Secure communications: zRTP, DTLS, SRTP
Bluetooth headset support
Languages: English, French, Japanese, Arabic
Account creation assistant
Dedicated tablet user interface
Audio  using codecs such as G722,G729,SILK, SPEEX
Video calls using codecs such as VP8, H264, MPEG4
Integration with push notification (requires compatible SIP server, linphone.org sip service has push enabled)
Peer to Peer Audio and Video calling using ICE Support
"Krify has Expertise in Linphone Customization, VoIP Customization, VoIP branding as per the client requirement.  Incase if you have SIP Voip Service and looking forward for a mobile app ( Voip iPhone, Voip Android) then Krify is the most efficient team that you can be in touch with.  Contact us today for Linphone Customization."
VoIP Branding – SIP VoIP App Development :
Linphone makes use of Session Initiation Protocol (SIP). SIP is harmonizing with VoIP meanwhile it also offers signaling functions to it. Separately from VoIP, Session Initiation Protocal is used in other multimedia technologies as well, alike online games, video and additional services. Where VoIP Development Kit (VDK) is more effectively added functionality for SIP working with ENUM function. Where ENUM stances for E.164 Number to URI Mapping all done by using VoIP Software Development.
Are you Looking for VoIP Branding or VOIP App Development? you are at right place. Get in touch now for SIP VoiP Mobile app Developments 
Krify Team – We Fuel your Idea's