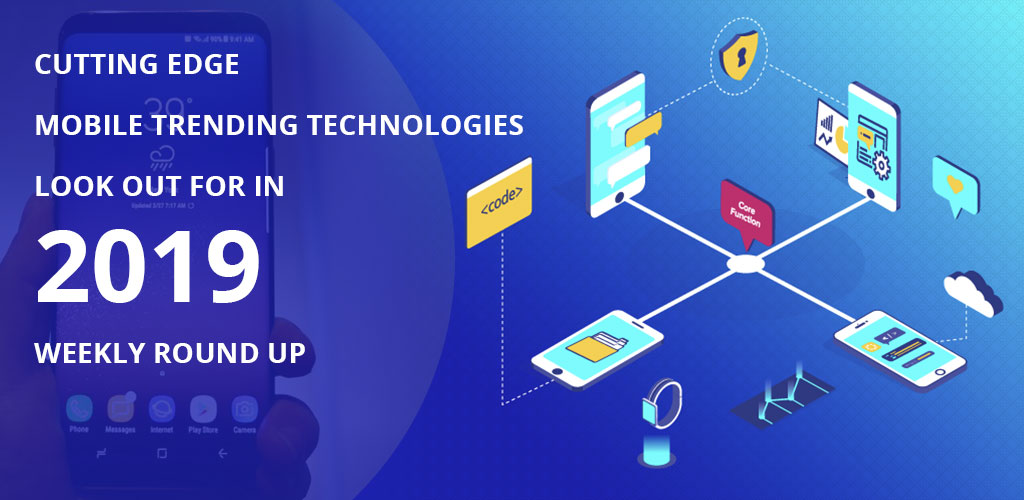 Mobile apps development have a trending style now and then. The mobile app development has witnessed a remarkable journey ever and ever. Whether it is about simply checking e-mails, listening to music, playing videos, going through social media or even in learning, people tend to rely on different mobile apps development and expect a innovation in each day that is passing.
Mobile apps development are also an integral part of the user experience on devices. Since many years, Android and iOS have been acting as a major platform for smartphones. The technology that once started to evolve the smartphones now has become a million dollars business. It is not only a smart move for enterprise but also it is has been a competition in the mobile market.
5 trends of mobile app development

We have identified five trends of mobile app development for in 2019. Here we go…
M-Commerce
Wearable devices
Internet of things (IoT)
Cloud computation
Chatbots
The beauty of technology empowers the combinational group of technology with smart mobiles to control a small toy to a complex operation with the help of bots carefully on a fingertip.
M-Commerce:
 As we consider in the coming year, m-commerce can be a powerful force. It is predicted that its sales are 40% of the total 45% of  US m-commerce sales in 2018. More customers are shopping through smartphones because of its comfortable handling. In the analysis, most of the sales were completed on smartphones up to 30 % in just one year. So it is impossible to ignore the increase in the sales in m-commerce. So in future, there is no doubt, it will overtake the desktop.
Wearable devices:
According to the IDC study, 101.9 million devices were exported in the year 2016 -15 and it will reach 213.6 million units by 2020. Smart wearables resemble apple watch and Microsoft's Hollins shows an approaching change in computing and development from basic level to advanced level in smartphones. This opens up the new opportunities for developers, merchants and accessory makers. This impact the next generation of mobile development strategy.

Internet of things(IoT):
This allows the sensors in non-IT devices to enable automation, remote-sensing and motoring. It is a network of objects connected with sensors, electronics, network connectivity and software. It enables physical things to exchange the data and collect things without any involvement of human. So we can add each of these technologies provides a competitive differentiator or advantage and relies in a different way on IoT and also we can predict that its growth is in an explosive state in future.
Krify is featured as one of the Top Android and iOS App Development companies from the UK, Get in touch with us for a customized app development at the best quality and affordable rate.
Cloud computation:
It has a lot of benefits in rising of this computation. with the use of this, it is easier to process the huge data and store the data in mobile. So this functionality increases the speed, security and reliability of mobile app development and also allows for maximum storage, analysis and collection of user data. It all about reducing the internal memory on mobile devices some examples are Dropbox, cloud. There is a lot of scope in development and security reasons.
Chatbots:
It is an artificial intelligence that can arouse a conversation with a user in a normal way through messaging websites, applications, mobile apps or even through mobile. It conveys promising conversation to humans. It is the new openings to improve customers engagement and operational efficiency by diminishing the cost of customer services. According to an infographic by Mofluid, combining with AI technology the workflow in small business has more efficient. It is the next level mobile app development technology expected to manage 85 % of customer support with AI by 2020.
Technology always moves fast with much more excitement and innovation by solving big problems with a change. Integrating these concepts into our mobile app makes our life a bit easy and also make our work done quick.
Krify employs designers, programmers, and developers who are highly experienced with the most complex languages and cutting-edge programming trends. We are able to build all aspects of the latest mobile app development techniques.