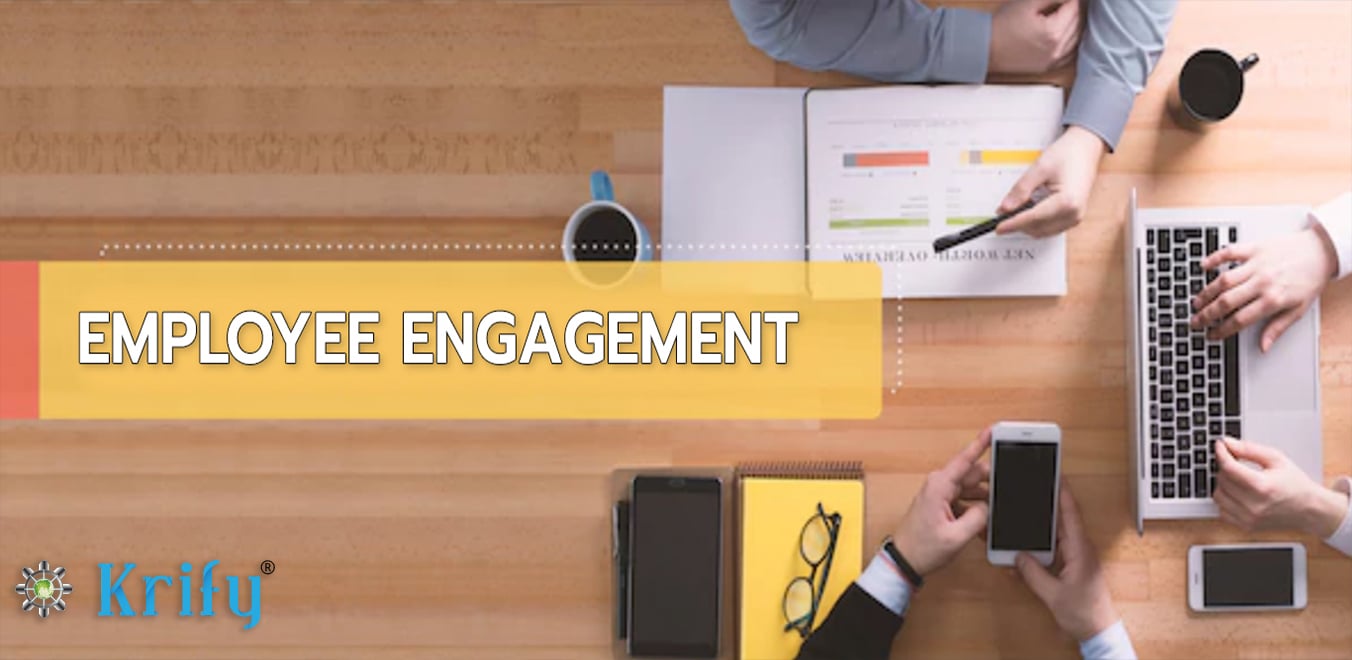 All engaged employees are happy, but not all employees are engaged.
At Krify, a fast growing and bespoke software services company, always concerned about their employees and employee engagement. It takes a step forward to encourage and bring out the real talent of the employees. Make a note that employee engagement is a mind set. While you plan the events or activities just start with "What" are the engagement activities and "Why" factor, to achieve good results in the engagement strategy.
Why is employee engagement important for your organisation ?
Employee engagement is the biggest challenge faced by the organisation. Look at your employees as real people, with accomplishments and aspirations. Before you start spinning of activities, realize that your employees are not just the means of generating business, but they are resources who deliver what is expected by customers.

An opportunity to achieve long-term commitment with employees, which leads to higher sales.

Accelerates company performance in various areas like customer satisfaction, health and safety, productivity, profitability, etc.

Engagement efforts should be aligned with overall business strategy, rather unplanned activities will impact the organisation and its a waste of time and of course resources.
10 Engagement Activities For a Good Commitment
Ideas of employee engagement activity and works at Krify
Involve employees in business planning process

Create a knowledge sharing system

Provide the learning activities

Create excitement about upcoming activities

Show them the profits

Encourage knowledge sharing in a creative way

Fun and cultural activities on floor

Self guiding on-boarding activities

Engagement of managers with team

Co-curricular activities like sports.
Employee engagement activities at Krify
Appreciation day to motivate the employees
Commitment Team building activity
Indoor team building activity
Music Day to boost employee engagement
Yoga Day helps in employee engagement
Workshop Engagement
Employee engagement is the measure of great place to work. Understanding the importance, plan such activities in your organisation. Krify is always having the highest measures in encouraging and motivating its employees.